Business Valuations
The Bankability Method™
Is the business bankable - ie. can the business obtain bank financing for acquisition and merger purposes?   Innovative Business Advisors' signature process for valuation - The Bankability Method™ - measures the ability of a company to obtain bank financing.
AS AN OWNER, ARE YOU READY TO EXIT?
Most Business Owners fail to consider the practical and emotional factors that can lead to disappointment after an exit. Take this short questionnaire to help you evaluate your preparedness to exit your business and ensure you leave your company with no regrets.
IS THE BUSINESS READY FOR TRANSITION?
There are eight key value drivers that impact the sellability of every business. This short questionnaire will determine how your business measures up in each of the eight key drivers and also provides you with a comparision to your industry average scores.
Our Business Valuation Tools: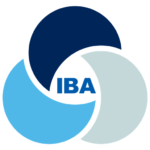 Estimated

"Fair Market Value"



Recent surveys point out that over 98% of business owners do not know what their business is worth in today's market! This valuation provides you with a secure, comprehensive and accurate business fair market evaluation which will help to take some of the mystery out of your future.  Contact us for details and pricing.
Summary Valuation
This business valuation includes an income trend of the company, as well as normalized adjustments to get to the true cash flow of the company or SDE (Sellers Discretionary Earnings).  We document exactly how those normalizing adjustments impact the value of the company. We also present any information available to us on comparable sales within your industry and commonly referenced "rule of thumb" multiple data.  This summary report is a good valuation to use as a basis for bringing the company to market or financial planning purposes.
Contact us for details and pricing.
NACVA Certified Business Valuation
This valuation fully complies with all of NACVA's requirements. It is much more detailed with information on the Company, Management, Industry, Financial Ratios, and Graphs. It also includes a complete write up on the normalizing adjustments we made. Details of the methods we used or did not use to value the company are also explained.  If there was a reason the value of the company could ever be litigated, you would want to have this certified valuation for court purposes. Contact us for details and pricing.