Our people are the difference makers
We are seasoned professionals with decades of entrepreneurial and corporate experience and the passion for taking businesses—between wall street and main street—to heights they never imagined. If you are a business owner and technical expert in your field, but lack the resources and knowledge that larger organizations take for granted, we can help. Our tools, advisory and training are designed to teach time doing the things you love.
IBA works with private company owners who want to learn what their business is worth.  Once they know the current value, business owners often want to learn what they can do to grow the worth and value of their company.  We teach them how to grow the worth over time. 
When the time is right to sell to employees, family or friends, or to an outsider, IBA works with business owners to position the company to be ready for transfer.  IBA requires that the business possess three primary characteristics:  1) at least five years (5 yrs) of continuous operation; 2) complete set of financial documents compiled by an accounting professional; 3) a price expectation that is in-line with the current market place.
Our team consists of experienced professionals.  Learn more about each of us below:
Steve Denny
Principal
Steve loves to build things and create value.  After 25+ years of senior leadership at Fortune 25 companies, Steve started ABN to work with private business owners. He discovered that most business owners wait until the last minute to put a value on their companies and when they do, they rarely know how to get the best return from their company. 
Terry Lammers
Principal
Terry is President and Co-Owner of Innovative Business Advisors. Terry received his designation as a Certified Valuation Analyst (CVA). This is an accreditation through the National Association of Certified Valuation Analysts (NACVA). Terry also holds a Real Estate Brokers License with the state of Illinois. 
Pat Dolan
Principal
While many people pursue networking, Pat sees greater value in developing what he calls connectivity. Much of his success is owed to connectivity—which he defines as building and expanding trusted relationships in his local community and beyond. Today Pat is driven to find the best possible solutions for his clients.
David Kunkel
Principal
Dave is President and Managing Broker of Kunkel Commercial Group and Co-Owner of Innovative Business Advisors. Dave brings over 25 years experience in the commercial real estate field to the Innovative team. His attention to detail and passion for development has created a proven record of client satisfaction and successful projects. Dave holds a Real Estate Brokers License in both the state of Illinois and Missouri.
Marquita Wiley
Advisor
Marquita Trenier Wiley is a Business Broker for Innovative and a Business Executive with over 30 years of experience in the Financial Services industry. She is President of Trenier Enterprises, LLC, a multi-business holding company. Marquita established Trenier Enterprises, LLC in 2005 and has grown the business through both acquisition and de-novo start-up. 
Steven Becker
Advisor
As founder and CEO of St. Louis' most prestigious catering company, Steven Becker Fine Dining, Steven Becker developed two of St. Louis' award winning and exclusive banquet facilities, ​The Starlight Roof at the Chase Park Plaza and The Coronado Ballroom and Meeting Facility. Steven has bought and sold several businesses. Using his vast experiences in hospitality working with architects, restaurant designers, landlords and commercial real estate companies negotiating leases he speaks the language of a business owner.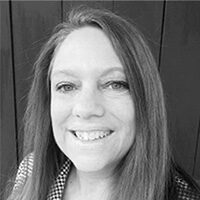 Terri LaCroix
Operations Manager
Terri LaCroix is the Operations Manager for Innovative Business Advisors and has an extensive administrative and legal background. She has worked as a paralegal at several law firms in the St. Louis area. She also has experience in managing CRMs and databases for large document-intensive litigation, as well as marketing experience working as a virtual Executive Assistant.