Our Business Brokers are the Difference Makers
We are seasoned professionals with decades of entrepreneurial and corporate experience and the passion for taking businesses—between wall street and main street—to heights they never imagined.  If you are a business owner and technical expert in your field, but lack the resources and knowledge that larger organizations take for granted, we can help.  Our valuation tools, business advisory consultations and training are designed to help you so that you can spend time doing the things you love.
Innovative Business Advisors works with private company owners throughout the midwest who want to learn what their business is worth.  Once they know the current value, business owners often want to learn what they can do to grow the worth and value of their company.  We teach them how to grow the business worth over time.
When the time is right to sell to employees, family or friends, or to an outsider, our business advisors work with business owners to position the company to be ready for transfer.  IBA requires that the business possess three primary characteristics:  1) at least five years (5 yrs) of continuous operation; 2) complete set of financial documents compiled by an accounting professional; 3) a price expectation that is in-line with the current market place.
Our team consists of experienced professionals in the St. Louis Metropolitan area (both Missouri and Illinois).  Learn more about each of us below and contact us to set up a consultation.
Steve Denny
Principal
Steven Denny co-founded Innovative Business Advisors in 2018 and serves as a Managing Member of the firm. Steve has been actively engaged in M/A activities in a wide variety of industries for the last 14 years and has developed specific products to assist clients in growing their profitability and enterprise value. His specialty is working with established private companies in the lower middle market with annual revenues from $1 – 50 million.

Prior to founding his own firm in 2005, Steven spent 25 years as a senior executive in the hospitality management business working with two Fortune 25 companies. During this time, Steven distinguished himself as an exceptional business development and leadership professional, perennially appointed as member of the "Chairman's Club". This led to his appointment to lead the formation of a common platform used to manage customer relationships globally.

Born and raised in California, Steven paid his own way through college beginning at the University of North Carolina and culminating at High Point University. As a lifelong learner, Steven has completed executive training with Six Sigma (green belt), Xerox PSS, Karrass Negotiation, Miller Heiman and several others throughout his corporate career. Today he is recognized as a business and valuation expert in the Hospitality industry. Steven has also served in public office as a member of the Board of Education and continues to serve his community including several years as Chairman – Finance for the ~4,500 member household Community Association overseeing a multi-million dollar annual budget. He is active in the local Chamber, his church and various other civic organizations.
Terry Lammers, CVA
Principal
Terry Lammers grew up watching his parents run their own company in the fuel & lubricants industry, and eventually came on as a full-time employee in the early 90's and took over as President of the company. 
In just 18 years, TriCounty Petroleum had purchased 11 different companies, growing Terry's family business from $750,000 annual sales to over $40 million when the company was sold in 2010. 
Today, as Co-Founder and Managing Member of Innovative Business Advisors, Terry taps into his financial expertise and hands-on business experience to advise and guide business owners who are interested in learning the value of their business, the process of acquiring new businesses, or knowing when and how to sell their business.
Terry received his designation as a Certified Valuation Analyst (CVA), which is an accreditation through the National Association of Certified Valuation Analysts (NACVA).  He also holds a Real Estate Brokers License with the state of Illinois. 
In Terry's book, "You Don't Know What You Don't Know: Everything You Need to Know to Buy or Sell a Business," he provides an in-depth examination of the process of buying, growing, and eventually selling a business. No matter what stage of business ownership you're in, Terry will help you understand how to navigate the twists and turns of the business cycle and steer your enterprise toward success.
To purchase Terry's book or to download the ebook, click here.  For Terry's speaking event schedule and links to podcasts and articles, click here.
Pat Dolan
Principal
Pat Dolan has worked in the Financial Services industry over thirty-five years dealing in a broad range of securities and strategies.  He is affiliated with Ecoban Securities, a FINRA registered Broker/Dealer, and is a Partner with Innovative Business Advisors, LLC, a consulting and business brokerage firm.  Along with his experience in the Capital Markets, Pat has experience as an entrepreneur, having started two companies in the financial services industry: eBond.com and Bellerive Capital Management, and most recently, serving as Chief Executive Officer of SmartCare Consultants, a healthcare technology start-up venture. He holds a Master of International Management (MIM) degree from Thunderbird, the American Graduate School of International Management, has been married over thirty-eight years, has three sons, and enjoys golf, personal training, and cycling.
Joe Behnken
Senior Advisor
Joe Behnken is a senior advisor for Innovative.  Joe is a serial entrepreneur owning businesses involved in transportation, contract mining, mortgage and commercial banking, financial consulting, and manufacturing.  Joe has a professional designation as a Certified Public Accountant.
Joe's manufacturing background consists of being a part owner of a manufacturing plant that manufactures avian and animal protection insulator and cut-out covers for the poser utility industry.  He was the CEO and general manager of the company from 2008 to 2019.  Further experience in the industry includes being on the board of directors of a $40 million dollar manufacturer of ¼" horsepower electric motors.  He also has experience in the industry as a financial consultant in fabrication and assembly sectors of the industry.
Joe's transportation background consists of owning a group of three motor carriers that was involved in specialized bulk truck load transportation.  One of the companies also transported heavy equipment and truck load dry van and flatbed transportation.  He was a principle in the industry for seventeen years.  Further experience includes financial consulting in the industry.
Joe's mining background consists of owning a company that reclaimed abandoned coal mines.  Also, Joe was a consultant to Doe Run Mining, one of the largest iron ore mining companies in the world, for a full-time thirteen-month project.
Joe's distribution background consists of owning a company that was involved in the distribution of fertilizer, fuel oil, rock and decorative gravel and coal.  In this business, he bought, warehoused, and resold the products.
Joe's mortgage and commercial banking background includes co-founding two mortgage companies and one commercial bank.
Jim Stauder
Senior Advisor
Jim Stauder, CPA (inactive) is a Senior Advisor at Innovative Business Advisors, as well as the President of Biz Owner Advisors, LLC. He has been providing business brokerage services in the St. Louis Metropolitan area, including the Metro East, since 2001.
He is also the author and founder of the How To Plan and Sell a Business website containing 90 articles on topics related to selling a business.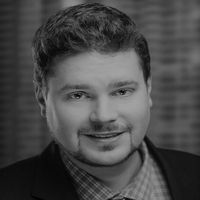 Brenden Barone
Advisor
Brendan Barone is a Business Broker with Innovative Business Advisors and a Commercial Real Estate Broker with Kunkel Commercial Group, Inc. He has real estate licenses in both Illinois and Missouri. His focus is on St. Clair, Madison and St. Louis counties. Brendan works with landlords and buyers/tenants in the sale and leasing of commercial and multi-family real estate. Brendan also works with business owners looking to sell their businesses with or without the real estate included. Before becoming a commercial real estate broker Brendan worked as a community outreach specialist on 12 electoral campaigns and 8 land-use disputes around proposed development projects. In 2020 Brendan launched his consulting firm, Front Runner Campaigns. Front Runner Campaigns is political and land-use consulting firm that provides support to electoral, issue, and land-use campaigns. Currently Front Runner Campaigns has been providing strategic support for a candidate for Governor of Indiana.
Brendan graduated with a degree in Political Science from the University of Wisconsin-Madison.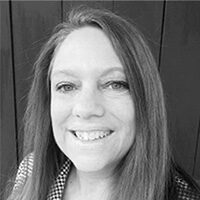 Terri LaCroix
Office Manager
Terri LaCroix is the Office Manager for Innovative Business Advisors and has over 30 years of Administrative experience, as well as 17 years of Paralegal experience.  She has worked as a Paralegal at several law firms in the St. Louis area and has extensive administrative, database management, marketing and bookkeeping experience working as a virtual Executive Assistant and Office Manager.
Terri has also owned several successful Etsy shops selling handmade products.  She enjoys assisting business brokers and clients so that business owners can get their desired results from their businesses from valuations, coaching, and M&A transactions.  In her spare time, she enjoys hiking and other outdoor activities, and spending time with family.
Tom Shipley
Advisor
Mr. Shipley is a graduate of Southern Illinois University, Edwardsville IL. He joined the Department of Defense and served as a civilian Contract Compliance Officer. In this capacity he monitored minority employment standards (Affirmation Action Plans) for government contractors covered under Executive Order 11246. He then went on to join Anheuser Busch Inc as the Director of Equal Opportunity Affairs and was responsible for all activities regarding Equal Opportunity issues including all fifty two Affirmation Action Plans and all EEOC issues throughout the corporation.
Mr. Shipley is a highly regarded professional in compliance standards. In 1980 he left Anheuser Busch and established a Consulting Practice that focused on Human Resource Management. His clients included fortune 200 companies including Banking, Health Care, Mining, Manufacturing, Aerospace, Construction and State and Local Government. He also has provided pro bono assistance to school districts to improve operating efficiencies with an emphasis on IT issues and student information systems.
Mr. Shipley has been involved in Native American issues starting in 1970 when he was the Compliance Officer for the Department of Defense during the construction of the ABM Early Warning Defense facility in North Dakota. In recent years he had been involved in Economic Development activities in assisting Native American Indian Tribes in developing long term investments in commercial companies and affordable housing for tribal members.
Mr. Shipley is the Managing Partner of Sandhill Advisors LLC. and works exclusively with Tribes. He is a Business Broker with Innovative Business Advisors and specializes in assisting Tribes interested in expanding their long term commercial investments with quality solid companies that fit into the goals and objectives that they tribes have identified.
James Brinkmeyer
Senior Advisor
James W. Brinkmeyer has been a business consultant and intermediary for the past 14 years and has over 40 years' experience as a business owner and manager with several major progressive Fortune 500 national companies at both corporate and field levels, concentrating on strategic planning, creating business processes, project management, sales and marketing branded and unbranded products, franchising, production, mergers and acquisitions and training.
Jim is considered an expert with the following industries and is very competent with many others which  makes him valuable to anyone who is interested in selling, growth by acquisition or buying a business in these or many other industries:
Food Industry:  Food Related Manufacturing, Restaurants and Bars, Convenience and Liquor Stores
Pet Care Industry:  Pet Product Manufacturing, Pet Hotels, Pet Grooming, and Veterinarians.
Jim has performed a management role in food and beverage manufacturing as well as having been a consultant to a wide range of industries including manufacturing, wholesale, telecom, advertising information, insurance, real estate and the retail industries. 
He has successfully started, acquired and sold several businesses and has been a partner in fast food franchise businesses and a travel company.
Jim has many years of franchising experience successfully serving as a new business development manager and as an intermediary in many transfers and mergers and acquisitions.  Jim has a BS degree in Agricultural Economics.  He is married with two sons.
Marquita Wiley
Senior Advisor
Marquita Trenier Wiley is a Business Broker for Innovative and a Business Executive with over 30 years of experience in the Financial Services industry. She is President of Trenier Enterprises, LLC, a multi-business holding company. Marquita established Trenier Enterprises, LLC in 2005 and has grown the business through both acquisition and de-novo start-up. 
Danielle Bell
Advisor
Danielle Bell is an experienced business financial from the corporate industry that brings value that helps buyers and sellers about their businesses.  Her broad experience helps business owners transition to their future wealth in business.  Danielle has excellent relationship management experience that enhance in finance, sales and building relationships.  Danielle acknowledges the emotional devotion the sellers have to their business which she takes in consideration while searching for the right buyers who will honor their legacy. 
She's been working in the education school district system for both private and public over 8 years and working as an Accountant.  She has a degree in Accounting/Finance from University of Missouri. Her experiences have allowed her to develop expertise in schools, finance, advertising, marketing and more.
Hassan Megahy
Hassan Megahy is an executive and entrepreneur with years of experience in healthcare and start up operations.  Over that time he has created and executed numerous strategic growth opportunities through targeted M&A.  His skills include business valuations, deal negotiations and general business consulting.
Gary Smith
Advisor
A native of a Central Illinois, Gary grew up in agriculture, working on the family farm where they raised beef cattle, corn and soybeans.  He also assisted with their large farrow to finish hog operation.  Gary later joined the U.S. Army where he gained the knowledge and skill of a small and heavy equipment mechanic.  Today, he continues to use these mechanical skills by repairing anything from family trucks, tractors, cars to lawn mowers.  
After fulfilling his enlistment with the Army, he attended Southern Illinois University of Edwardsville graduating with a degree in Biology/Chemistry.  Gary pursued a career in Pharmaceutical Manufacturing, with several companies, lasting over 15 years.  During his career, he became an expert manufacturing manager of sterile injectable products for human use, gaining vast knowledge in supply chain management, staff management, inventory control, staffing, quality standards, regulatory requirements, multi-site/company processing streams and many other systems needed to operate a multimillion-dollar production facility.  Other roles in Pharmaceuticals, such as Project Manager, gave him vast experience and the recognition as a subject matter expert in running multimillion-dollar projects including construction, quality control, IT, supply chain and regulatory initiatives responding directly to the FDA. This gave Gary broad and precise insight into the innerworkings of successful pharmaceutical applications. 
Always the entrepreneur, Gary left Pharmaceuticals to open his own small business. He owned and operated a successful locksmithing and access control/security business for over 8 years, serving both Missouri and Illinois. This 24/7 operation made Gary expert in Service/Mobile oriented business models in relations to marketing, SEO, staffing, inventory control, payroll, dispatch systems, 24/7 staffing requirements and licensing requirements in the Greater St. Louis Metro area.  Gary has owned several other small businesses including home remodeling and web site development.  
Gary is an avid sportsman and enjoys boating, hunting and shooting. He would be happy in using his vast knowledge and expertise in helping a business owner sell their business or helping them find another business for acquisition.
Julie Pumfrey
Senior Advisor
Julie has a Bachelor's Degree from University of Central Missouri. She has 22 years' experience in management, project development, negotiations, sales and marketing. She has owned two small businesses and managed the LINK St. Louis office for over 5 years. She looks forward to assisting sellers with finding the right buyer, and buyers with finding the right business opportunity.
Glenn Adams
Advisor
Glenn has a long background in sales and education.  He is excited to have the opportunity to use his background to serve business owners and buyers.  He believes the best deals are those in which everyone walks away from the closing table happy!  IBA's mission statement aligns 100% with his philosophy and he looks forward to building relationships while putting buyers and sellers together. 
Glenn can help business owners with valuations, exit planning, coaching, and listing their business of an industry, but he excels most in helping those that are in the accommodation, automotive, healthcare, vending, funeral service and death service industries.
Howard Hughes III
Advisor
Howard Hughes III is a Best-Selling Author, Business Consultant, Motivational Speaker and a HighNet-worth Wealth Manager; where he manages accounts from $3 Million dollars to $3 Billion dollars of investment capital from private equity groups. Mr. Hughes has close to 10 years of experience working with private equity groups. For Howard, growing up in a very disenfranchised environment, college was that opportunity for him to prove to himself that he wasn't a product of his environment.
So far, Howard's professional trek has involved a comprehensive range of responsibilities and roles that boast numerous companies. The serial entrepreneur recently debuted his first book "Turning your Ordinary Business into a Successful Empire" where it is being used as curriculum in universities across the country. Howard is also the CEO of Howard Hughes Consulting, where he helps businesses/investors learn the latest world- class, cutting edge strategies and tactics designed to take their business to the next level and enhances their portfolio, from commercial real estate to establishing trust accounts.
Having success, but not full satisfaction within the corporate world, Howard boldly walked away from corporate America and vowed if at all possible, to never look back—at least not from the stance of being a mere employee. Feeling innately drawn to a much bigger purpose he set out to manifest, his own dreams for business success. At present, he is President of Howard Hughes Consulting, and is an advisor with Innovative Business Advisors.
Howard's passion is to impact the world through personal and professional inspiration. Through Motivational Speaking, he inspires others to awaken the untapped potential that lies within and to rise to the occasion of their personal vision. 
"Try not to become a man of success. Rather become a man of value." - Albert Einstein.
Malisa Patterson
Advisor
Malisa has experience in starting, buying and closing businesses.  She held a WBE (Woman Business Entity) certification status with the state of Missouri for several years and also has experience with SBA loans, for business startup and commercial real estate.  She has a degree in Business Management/ Accounting.
Starting her business from scratch and research, Malisa successfully owned and operated her commercial printing business for 23 years. Starting out as a Packaging, Shipping and Mailbox business then later buying a distressed commercial print shop, she grew the business over the next several years until she sold it so she could move on to her next adventure.
In addition to that business, Malisa currently owns and manages her 3 unit commercial building and has owned and operated a retail coffee and gift shop. Malisa has a variety of other business experience and she enjoys helping business owners or individuals to achieve their business goals.
Malisa is professional, yet down to earth.  As a former business owner herself, Malisa understands the many challenges related to small business ownership and management. Her experience as a small business owner has given her a deeper appreciation of the human aspects that can come into play during this life-changing process of a business transfer. In her life away from work Malisa enjoys going for walks with her dog, working on arts and crafts projects and spending time with her older children and grandchildren.
Kevin Washington
Advisor
Kevin Washington has nearly 20 years of experience as an owner of two small businesses, with one company specializing in effective, high-impact marketing campaigns, and the other specializing in rental property investment and property management. In addition to this, Kevin has spent most of his professional career helping small and medium-sized business owners increase profitability through effective marketing campaigns.
Kevin is passionate about helping business owners achieve their business goals and is looking forward to helping business owners sell their businesses as they transition to the next phase of their professional or personal journey.  Although he primarily focuses on tech companies, Kevin also has experience and expertise in working in the restaurant, healthcare and automotive industries. 
Kevin has cultivated an extensive professional network in the St. Louis market through previous work experience with Monster.com, St. Louis Convention and Visitors Commission, as well as through several radio and TV stations including KMOX 1120 AM (Home of the Cardinals), FOX 2 TV and WIL 92 FM.
During his limited free time, Kevin enjoys spending time with family and friends, reading, and a wide variety of athletic activities including golfing, tennis, running and working out.