Are You Too Busy Making a Living to Make Real Money?
During challenging financial times, running a business is stressful enough without adding the pressure of not knowing where your company stands.
Over the years, we've coached and worked with hundreds of business owners who want to grow their business to fund their retirement, but they don't understand their financial statements, their bankability or how much their business is really worth.
Business owners and leaders including CEOs, CFOs, and COOs are struggling with increased worry and stress because they don't know what they don't know.
But it doesn't have to be this way….
Our Business Profit Improvement Plan course is designed to help business owners and leaders earn more money and enjoy more free time so you can reduce your worry, generate profits and increase your business net worth.
Waiting until you are ready to retire is the wrong time to learn what your business is really worth. Our hands-on program is designed to help you increase the value of your company so you can retire comfortably.
---
The program focuses on three core areas that are critical to success:
Financial Statements


Learn how to positively influence the financial performance of your company and utilize financial statements to direct your daily activities.

Bankability Method™




Gain an understanding of your company's bankability to unlock the key to profitable growth.

Business Profit Improvement


Learn how to use the past to map out your route to improved profits immediately.
Is the course right for you? Take this short quiz to find out!
---
Start Your Path to Success
The Business Profit Improvement Plan
The self-study, guided training format helps business owners and leaders learn everything needed to make dramatic improvements in business profitability. If you put these methods into practice, performance is guaranteed: If you're not happy with the course in the first 14 days we'll issue a full refund!
Early Bird Pricing $500 with Promo Code
You'll Enter Your Promo Code at Checkout!
(Regular Price After August 17, 2020 $650)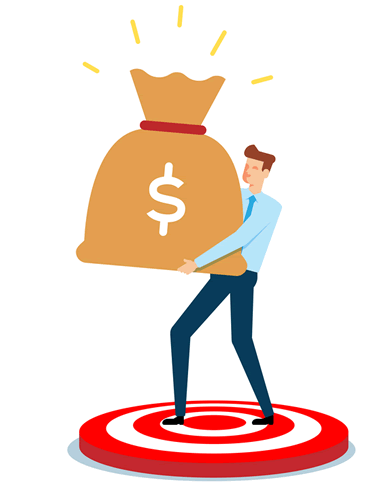 The Business Profit Improvement Plan course is led by Innovative Co-Founder, Mr. Terry Lammers, CVA. Terry is a Certified Valuation Analyst, Business Broker, Author and Speaker. Terry taps into his financial expertise and hands-on business experience to demonstrate how business owners can easily learn their numbers and improve the profitability of their business. Terry breaks down complicated financial aspects of a business into easy-to-digest steps to help business owners succeed.
Sign-up today and here's what you'll get:
A free copy of Terry Lammer's book, You Don't Know What You Don't Know, listed by Forbes magazine as a top 10 business book to read in 2019.
Downloadable templates for hands-on practice.
The accountability you need to take your business to the next level.
Get access to the course and learn:
How to make sense of your financial statements
How to identify financial trends and drivers of your business
How to measure the "true cash" flow of your business
How to implement a market value balance sheet and debt schedule to identify your company's bankability
How to interpret the financial health of your business with key performance indicators
How to create a profit improvement plan
How to measure your full business potential
How to build your optimal income statement
What our participants are saying:
"IBA performed a summary valuation of my company. Their valuation and my perceived value of the company varied greatly. While I was initially not happy, I took to heart many things IBA told me about my financial statements and non-financial things that affect the value of my company. We executed on IBA 's ideas and in one year we have tripled the value of the company. Bamm!"  ~ Amy Katsikas
---
"As small business owners, we came from backgrounds that didn't necessarily prepare us for business finance. I knew there was information out there, but to find it in a way that could be elegantly applied and easy to digest and apply was extremely difficult. I had searched through a number of accountants and consultants, but none could deliver what I was looking for. We needed to know what worked and what would make a difference now for our future financial health.
CE02CEO helped us verify our chart of accounts for accuracy, made suggestions on our financial statements and taught us how to make an optimum budget from realistic numbers, taught us how bankers think and what they look at, and helped with financial ratios and gross profit and how they work together. The result of this is that we've made, just this month, two financial decisions that will grow our net profit over the next 5 years of at least $150,000. Just with astute decisions. Thank you, IBA, for all your help and advice!"  ~ Stacy Conner
---
"We had no idea what a bank was looking for when we attempted to get a loan. Now we have a clear understanding of what banks are looking for if they are going to lend us money. My banker told me we are in the top 1% of customers that come to him with the information we presented. With lnnovative's help, we were able to obtain a loan to open our 3rd location which will double our company's income and allow us to reach our retirement goals."  ~ Shawn & Donna Fitzjarrald
---
Don't miss your opportunity to get everything you can out of your business.
You're the industry expert.
Let us teach you our financial expertise to help you increase your company's profitability and net worth, while reducing your stress during uncertain financial times!